F9-5 TWS 5.0 Bluetooth Headphones Wireless Earphones 9D Bass Stereo In-ear Earbuds Noise Cancelling Headset Built-in Responsible
10 sold in last 9 hours
Estimated Delivery: Oct 31 – Nov 01
... people are viewing this right now
---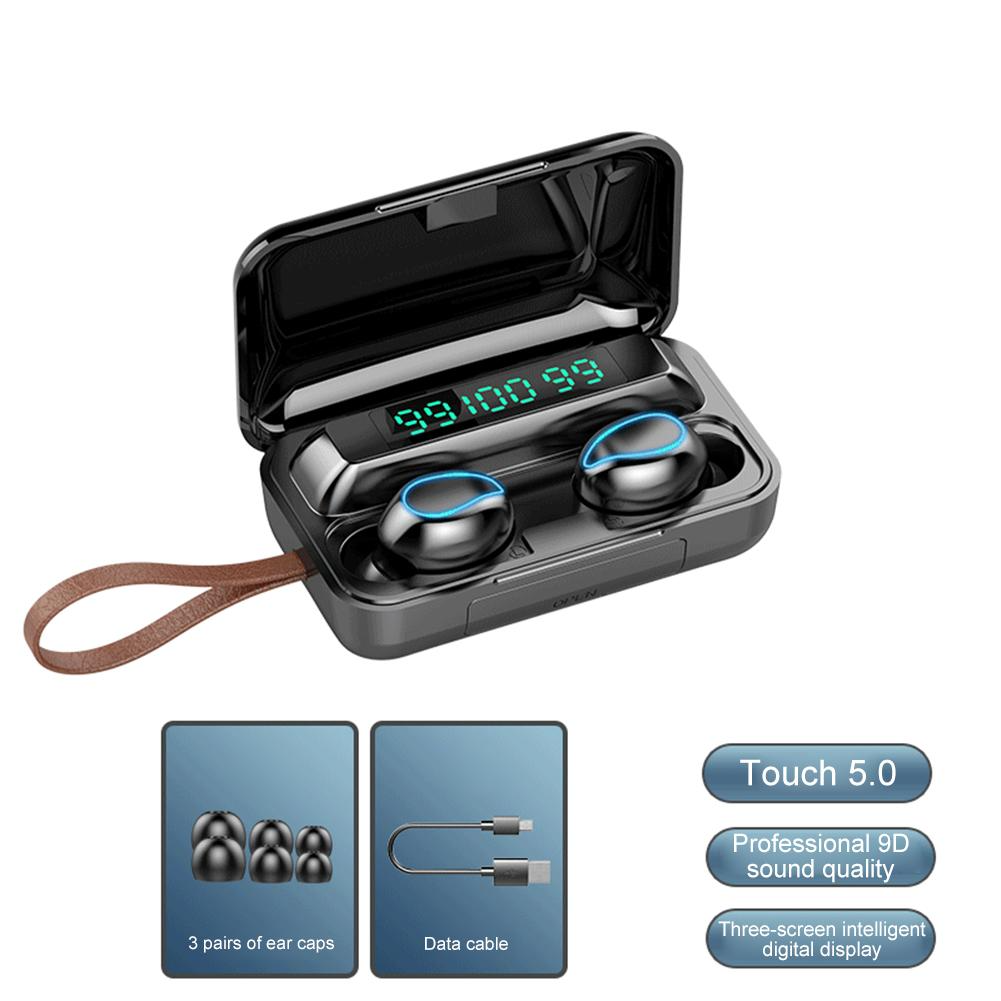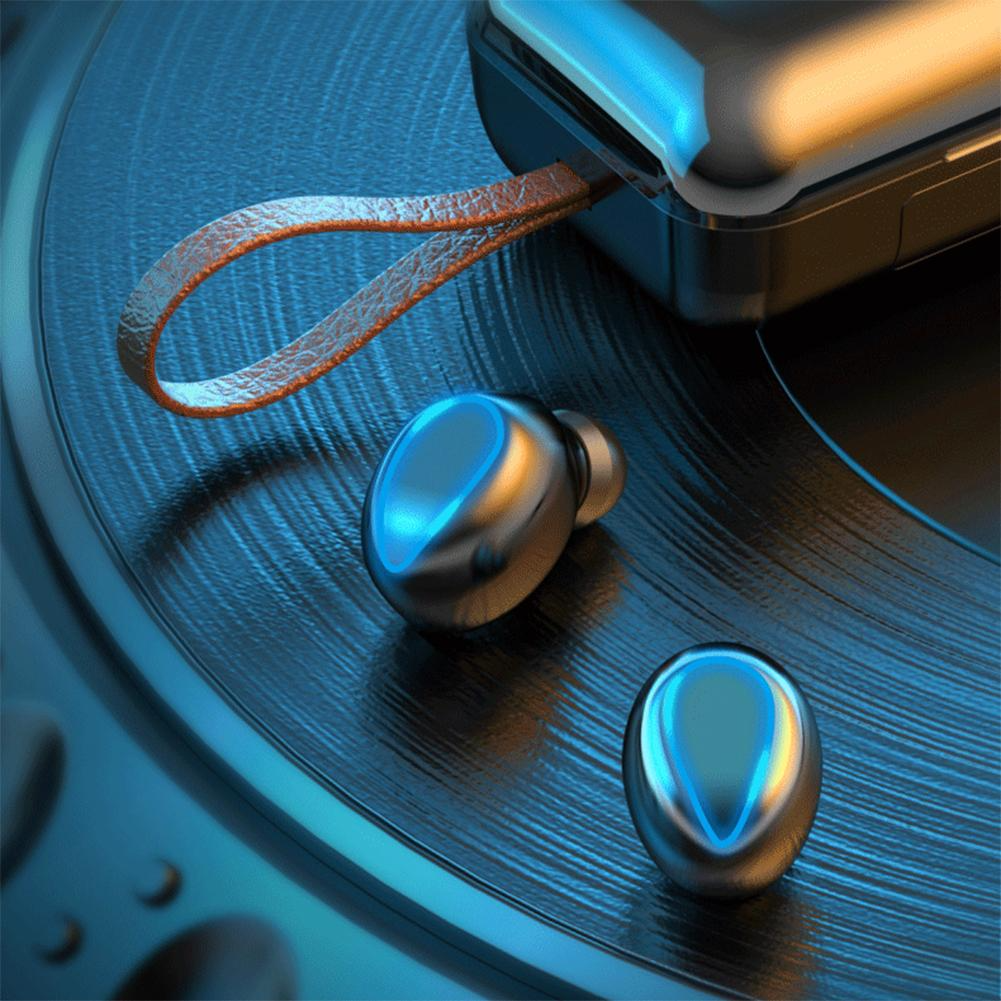 Features:
9D Sound Effects: The headset features the quad-core sound, HiFi high fidelity, professional-grade sound quality.
Binaural High-definition Call: The headset features the CVC8.0 intelligent noise reduction technology, thus intelligently filtering noise, and the call will be as clear as an interview.
Separate Binaural Design: The headset can be used for monaural use and binaural use, which features the dual host for dual channel, and the left earphone, right earphone and binaural use are free to use.
Waterproof Function: The headset is IPX7 level really waterproof, which is sweat-resistant.
Excellent Working Duration: The headset features the ultra-long battery life, and the accumulative battery life of it is about 220, and the accumulative call time of it is about 180h, and the charging case can provide 40-time charging for the headset.
Specifications:
Name: F9-5 Bluetooth Headset
Color: black
Noise cancelling version: CVC8.0
Charging case input: 5V1A
Bluetooth version V5.0
Working distance: connected within 10 meters
Automatic pairing: support
Auto power on: support
Control mode: smart touch
Single ear capacity: 50 mA
Charging compartment capacity: 2000 mA
Battery life time: cumulatively about 220 hours (need to be used with charging case
Talk time: accumulative about 180 hours (need to be used with charging case)
Earphone charging: about 40 times
Function:
Play/pause (tap the left earphone once), answer/hang up (tap the left earphone once), summon Siri (long press th left earphone for 1 second), volume down (touch the left earphone thrice), switch to previous song ( tap the left earphone twice), switch on and off (long press for 5 seconds)
Applicable products: smart matching with mobile phones, tablet computers (suitable for Android, for iOS and other systems)
Packing List:
1 * F9-5 Headset
1 * Data Cable
3 * Ear Cap (pair)
Notes:
Earphones charging: Put the earphones into the charging case and close the cover, and the earphones will be charged automatically. The earphones will turn red when they are charging, and the red light goes out when earphones are fully charged.
Charging of the charging case: After connecting the data cable, the red light in the charging case is fully charged and the red light is off.
Charge system
Those earphones are very good in terms of keeping charge,,but this one dissatisfied me,I waited for over a month and you brought something not good,ata ziko tu Kwa nyumba zimekaa tu
Awesome buds
They stay charged for a looong time... and their case can keep recharging them for about 5 days...
Good Evening Perris,
Thank you for the 5-star rating, We are looking forward to your next order
Sophie's Online Shopping
F9-5 TWS 5.0 Bluetooth Headphones Wireless Earphones 9D Bass Stereo In-ear Earbuds Noise Cancelling Headset Built-in Responsible
Good Evening Mulandi ,
Thank you for the 5-star rating, looking forward to hearing from you soon. Visit our website and check out more of what we have. https://sophie.co.ke/
Sophie's Online Shopping