White M
The flower ear is blown with a hair dryer. It will be very fluffy and beautiful
Shorten your pampas grass and remove excess fluff from the root according to your needs, so that it's total length and the ratio of fluff to stem are suitable for your vase.
Pictures taken in kind
Natural Color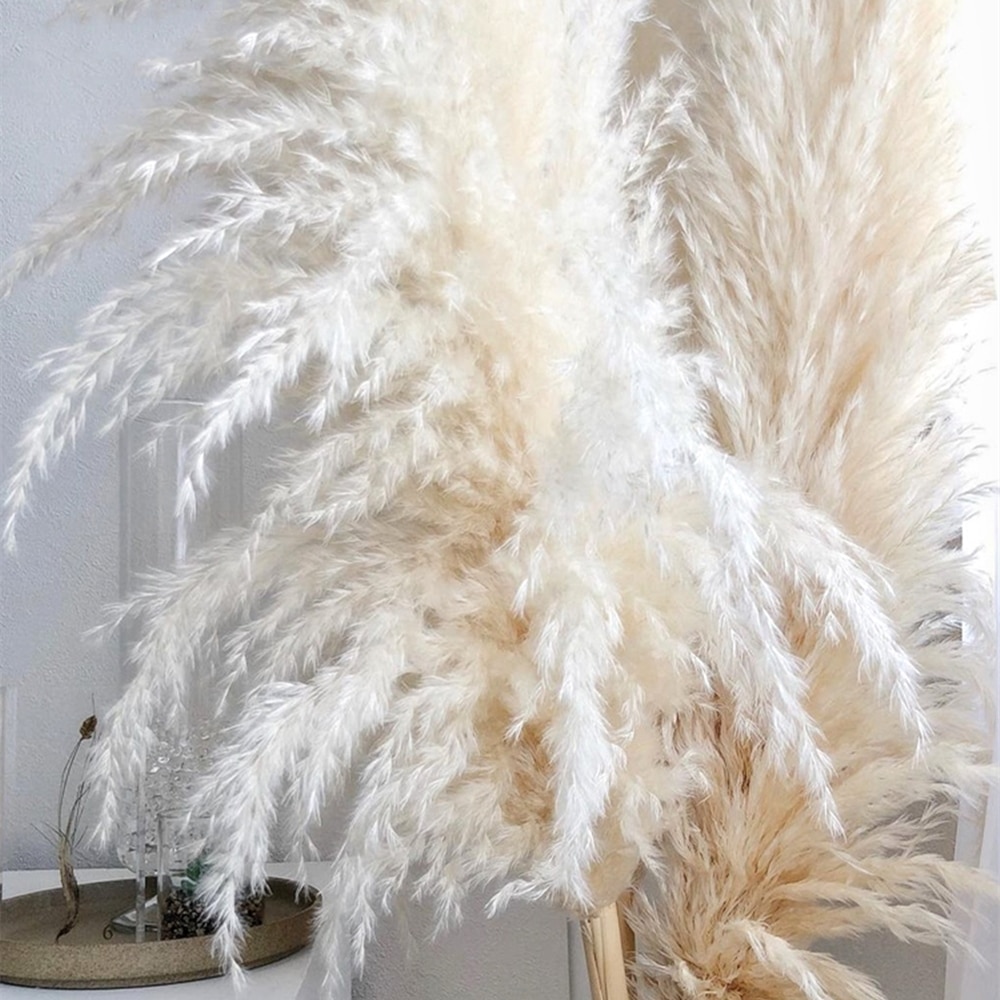 White
Natural Grey
Pink
Size M
Customer Reviews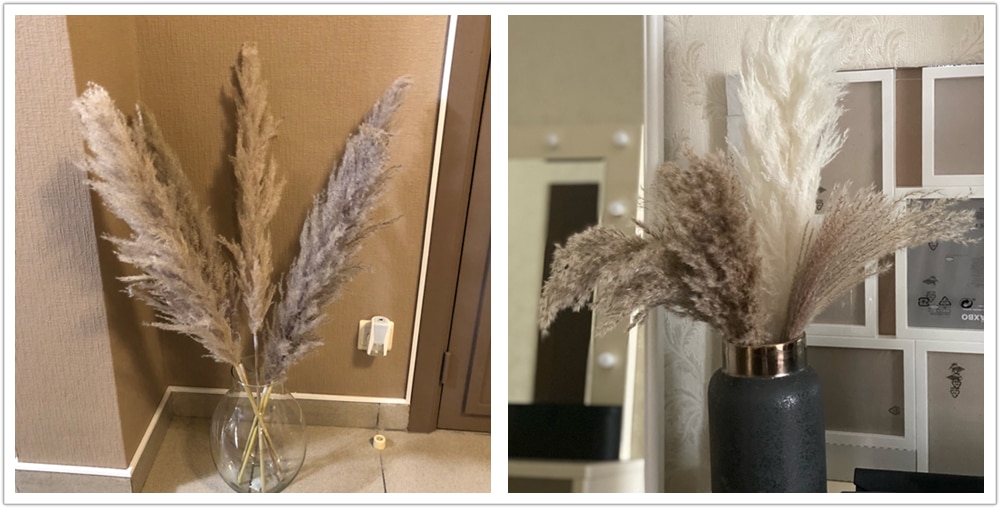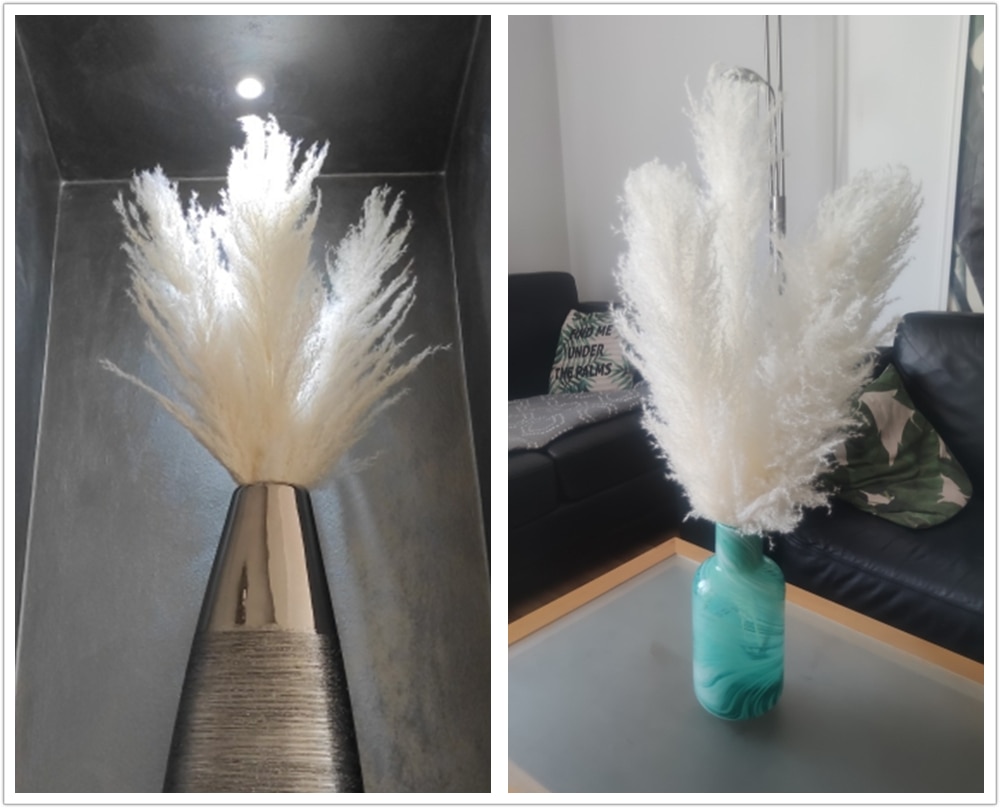 Product Description
√ Type: Pampas grass Flowers . √ Total Length: M 55-60CM. L Package size 60cm. (After straightening, the total length can reach 100-115cm.) √ Flower head length: 40-55cm. √ Color: As Pic. √ Products excluding vases. √ Products excluding flower mud.
Use high quality flowers to dye and dry.
Add an artistic atmospheres to the living environment and make the living environment more flavorful.
Perfect for Home Décor, floors, garden, dining room, hotel, store, wedding etc., anywhere you want flowers decorate.
Durability, real than artificial flowers, can be used continuously for more than one year, not subject to seasonal restrictions, usually does not fade.
Please place it in a dry place, do not put it in a damp place, dry flowers need to be breathable.
Products excluding vases.
* Actual color may be slightly different from the image due to different monitor and light effect.
There will also be color difference when shooting
* Please allow 1-3cm deviation due to manual measurement.
How to make your pampas fluffy and perfect
Shake off pampas, preferably outside or on the balcony.
Please blow the Pampas with a blower for about 3 minutes, and the Pampas Grass will become more fluffy. Please put it in the vase, but don't add water.
if you don't want the plumage of the bouquet to fall, you can spray it with transparent spray or hair gel to make it fluffy and fashionable.
Shorten your pampas and remove the fluff below, so that the ratio of the stick and the fluff meets your requirements and suits your vase.
If you have any confusion, please let me know. I want to hear your feedback!
Note
When you shake the feathers hard or place them in a strong wind, the feathers will fall off. If you mind, please buy them carefully.
Because it is a natural dried flower, without dyeing, there is a difference between beige and light color, which is delivered randomly.
As the packaging is squeezed, when you receive the product, please blow the Pampas with a blower for about 3 minutes, the feather flowers will be more fluffy.
If you are in urgent need, please place an order more than 30 days in advance. This product belongs to large package, EMS and DHL cannot be selected.
If it is used for wedding decoration, it is recommended to purchase no less than 20pcs.
The bleached reed is not as fluffy as the primary color.
Pampas Grass Size
Package size 60cm.
After straightening, the total length can reach 100-115cm.