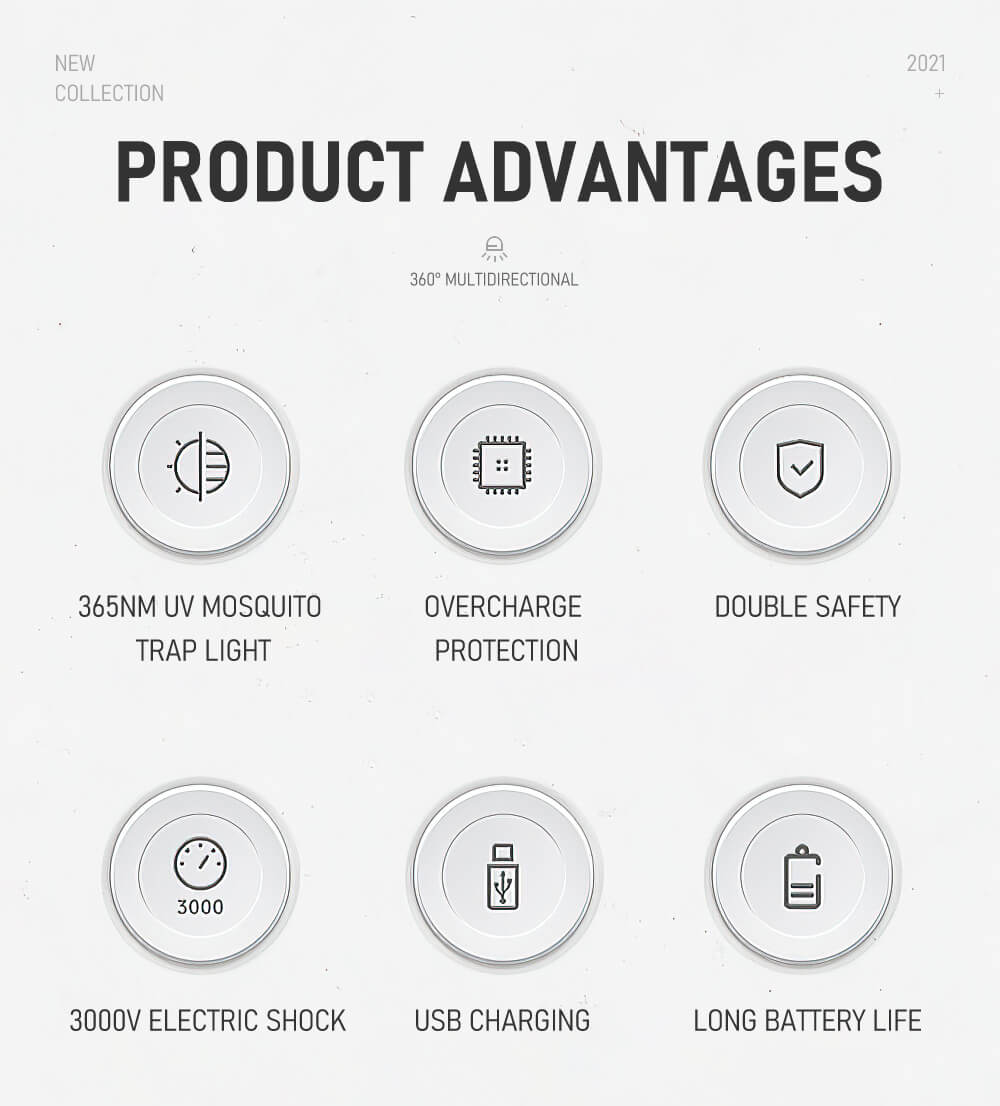 【2 In 1 Mosquito Killer】
Mosquito Lamp+Mosquito Swatter
【90° Rotatable Design】
The Angle Of Mosquito Swatter Can Be Rotated To Kill Mosquitoes Without Dead Angle.
【365 nm Mosquito Attraction Lamp】
Mosquitoes prefer the 360-400 nm band
【1200mAh Long-life Lithium Battery】
Long-life lithium battery can be charged once a day and can be used for more than 2 years.
【Double Safety Button】
The mosquito swatting mode needs to turn on ON1, and then press the electric shock button to work. This can prevent children from having accidents.
【Three-layer Grid Design】
Before and back is the protection network, safety net protection, no electricity to people.
Rated power: 2W
Charging voltage: DC5V
Charging interface: USB
Capacity of lithium battery: 1200mAh
Charging time: 2 hours
Mosquito Lamp mode: 2 hours
Mosquito Swatter mode: 30 days (Use 20 times a day)
Rotatable angle:90°