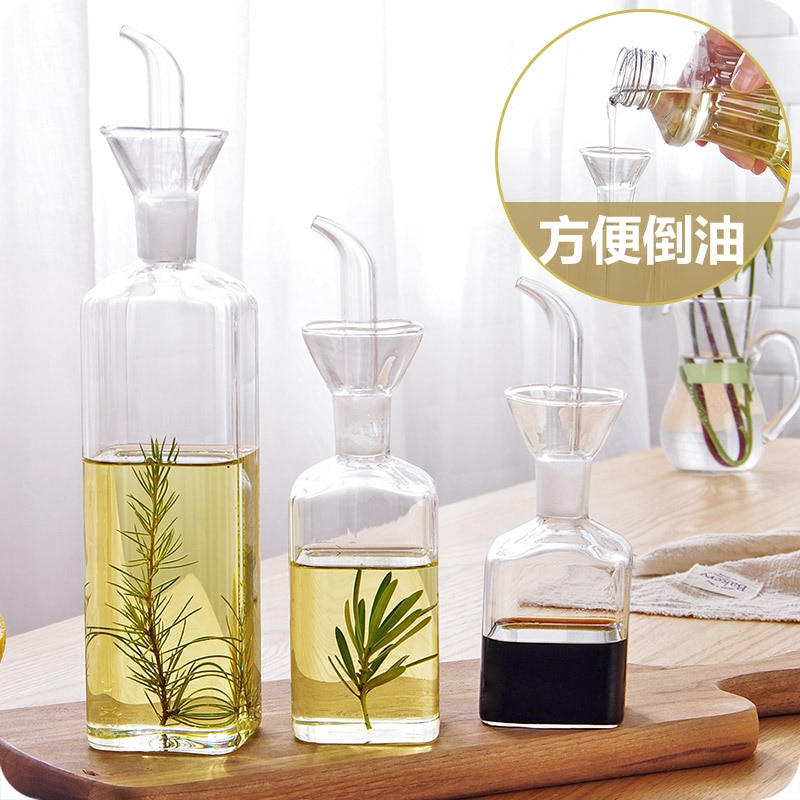 product description:
The oil outlet is a circular nozzle design, with longer arc, smooth oil outlet, and neat oil outlet, so there is no need to worry about dripping oil to stain the table.
Strong oil control, bid farewell to greasy cooking, clear and distinct dots, pour as much as you want, bid farewell to greasy cooking.
The large-caliber design provides a panoramic view of the details. Upgrade to increase the diameter, oil will not leak out, and there is no need to worry about inconvenience in cleaning.
Stainless steel sealing cover, dust-proof and fresh-keeping safer, effective dust-proof and insect-proof, so that the internal oil is not affected by the external environment, and it is safer to useproduct design:
The scale on the body of the kettle makes precise control of the volume healthier, the scale is clearly marked, the operation is intuitive, and the volume is scientific
In order to meet your life needs, the subtleties are also covered.
Intimate dust-proof, the tanker comes with a dust-proof cover, which can be covered when placed to effectively prevent dust.
Comfortable and easy to hold, smooth and round handle, comfortable and easy to hold.
SPECS
Source : 

CN (genuine)

Certificate : 

CE / EU, CIQ, LFGB

Tableware Type : 

gravy boat

Materials : 

glass

Features : 

Eco-friendly, stock